...and she'll get fried if she wants to.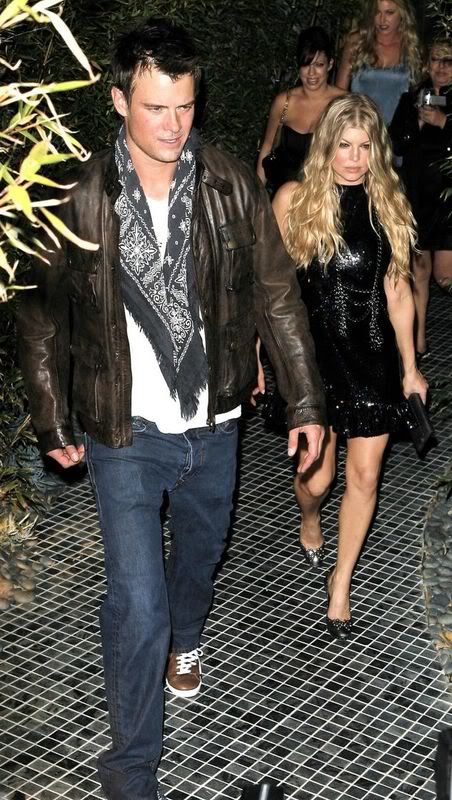 Le Duchess and her
hotty-totty hubby-to-be
got their
party
on last night with a joint bachelor-bachelorette party at Dakota's Lounge in Santa Monica, where Fergie proceeded to get, er
clumsy.
Watch the hilarity as Josh coerces her out of the car and into the home with some grande missteps along the way.
We say
: Donde Esta the garage and why didn't homeboy pull into it??