Another day, another step closer Lilo is to transforming into her bird-legged counterpart, Sam.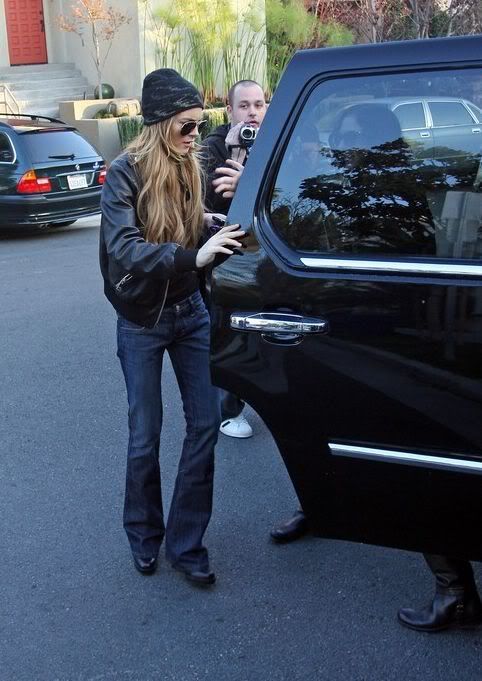 Ashlee Simpson
hit up Bar Deluxe in her back-to-red tresses last night with just about everyone including her sister, Jess and the Hiltons. We were just cheering about the blonde; wonder if Pete told her to switch back to something more punk?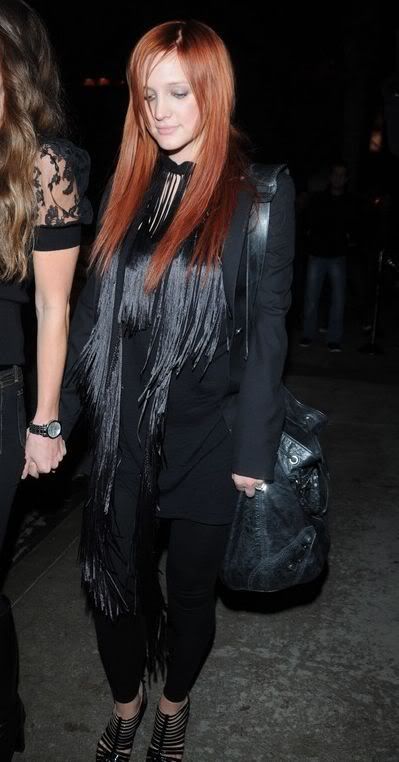 Why so
Shia?
Homie is always hiding under his caps, but we appreciate him from any angle doing even the mundane things like reading a script for his next blockbluster.